Disneyland Paris is one of the unforgettable destinations in Europe. Especially, anyone who visits Paris for a trip doesn't forget to visit that fantastic place. Everyone tries to spend at least one day to enjoy the fabulous Disneyland Paris experience. It is such a fantastic place to enjoy life. However, if you transfer to Disneyland Paris directly from the airport when you arrived, you must know about transfer options. By the way, this explanation is for visitors arriving through Beauvais International airport of Paris. So, let's see something about Disneyland Paris and how to get from Beauvais to Disneyland Paris.
Disneyland Paris
Disneyland Paris is also known as Euro Disney. And this one of the most visited destinations in Europe. It is a property of the world-famous Walt Disney company. This is the second-largest Disneyland next to California's Disneyland. Disneyland Paris consists of two themed parks as Disney park and Walt Disney studio park. So, now we are going to know about Disneyland Paris attractions.
Disneyland Paris attractions
Disneyland Paris always brings you an all-new fantasy for your every step. When you enter the Disney park, the first thing comes to in front of your eyes is the iconic Sleeping Beauty castle. This is the iconic symbol of Disneyland Paris and the Walt Disney brand as well. The best experience of Sleeping Beauty castle starts in the evening with Disney themed illumination shows and colorful fireworks.
There are many Disney themed rides there. And Disney themed shops and restaurants everywhere. You can get to know about behind the sense effects of famous Disney films and television shows in the Walt Disney studio park. There is a 3D cinema hall as well.
Your favorite Disney characters such as Mickey, Minnie, Sleeping Beauty, Cinderella are waiting to see their fans in Disney park. You can talk with them, take a selfie with them, take an autograph or hug them. Besides, you can take your dinner at some Disney hotels with your favorite Disney characters. So, no place in Europe to enjoy this combo experience as on Disneyland Paris.
Why Beauvais airport is special?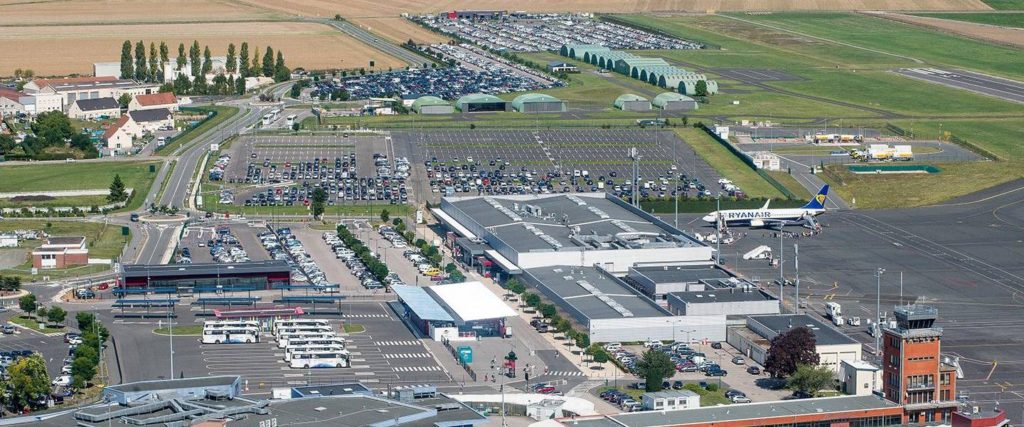 Beauvais airport is one of the major international airports in Paris city. The most important thing is; Beauvais airport is serving budget airlines. So, if you are a budget traveler, your airport option would be the Beauvais airport. So, Budget travelers good to know about how to get from Beauvais to Disneyland Paris.
Transfer from Beauvais to Disneyland Paris
Total minimum distance from 124 km. it is a long-distance by considering the distance from other main airports in Paris to Disneyland Paris. However, with a taxi service, it spends nearly 1 hour and 30 minutes to reach Disneyland. By the way, if you decide to transfer by a public train or bus service, it spends over 2 hours and 30 minutes to the whole journey. And additionally, you have to spend more time to reach the train or bus stations from the airport and leave from stations to Disneyland. So, if you transfer with a taxi service, you will not face issues like that. Taxies will pick you and drop you at the real destination.
Transfer with Paris private shuttle service
Our Paris private shuttle service brings you the best service as a taxi service in Paris city. We will transfer you from Beauvais to Disneyland Paris with the cheapest fees. No hidden fees in our service. Taxi booking and canceling are free for everyone. Besides, we care about you always by skip the line of traditional taxi service. So, don't forget to be with us for your whole journey.