Visit the symbolic Eiffel Tower is a very popular place of anyone's Paris tour. So, Eiffel tower is such an important place to visit in France. You have many options to arrive at the city of Paris via international airports to visit Eiffel. Among them, Charles de Gaulle airport (CDG airport) is one of the main international airport in Paris. However, you must manage your limited time on your tour. In that case, the transportation method that you choose to travel is also an important topic. So, god to know about transportation options in Paris city to transfer from Charles de Gaulle airport to Eiffel tower. To transfer from the airport to Eiffel tower, you can get a privet taxi service, get a public train or bus as well. This explain will support you to choose the most comfortable way of getting from Charles de Gaulle airport to Eiffel tower. let's go through one by one. At last, you can decide on your most comfortable transportation method to complete your happy journey.
Transfer by public train
This is a traffic-free and fast option. The best advantage of choosing a train service is also the absence of traffic jams. It skips the traffic with not only the advantage of using the railway. Underground transport ways also support to its fastness. Another best advantage can be seen in train service is its cheapness. The main two train services in Paris city are metro and RER. You can choose any service from these two services with the same train ticket price. You can take a train at Roissypole station near Charles de Gaule airport's terminal 2 and 3. You must get off at the Champs de Mars station to visit Eiffel. Your total journey by train will spend 1 hour and 20 minutes. However, you have extra time to walk to the Roissypole station from CDG airport and champs de Mars station to Eiffel tower. It will take 10 – 15 minutes to walk. The distance from CDG airport to the Eiffel tower is 34 km. The ticket price for one adult is 1-2 euros. Trains available in Roissypole station to transfer Charles de Gaule airport from 4.50 am to 11.50 pm daily. Besides, public train service will never pick you from the airport's gate and never drop you at the Eiffel gate. You must walk to the railway station to start the journey and you must walk from the station to reach the destination.
Transfer by bus
This is also a cheap option. but this option will waste your time in the road traffic. It will waste your time. The total journey by bus will spend 1 hour. Additionally, there is a 10-30-minute bus waiting time at the bus station. To reach the nearest bus station to the CDG airport you must walk 300m. That station is the Etoile Mac Mahon station. When you reach the Bosquett Rapp bus stop near Eiffel tower, you will need to walk a bit to reach Eiffel. Your total walk time when you chose a bus is approx 10 minutes. However, the bus ticket price for one adult is 2-3 euros.
Transfer by a privet taxi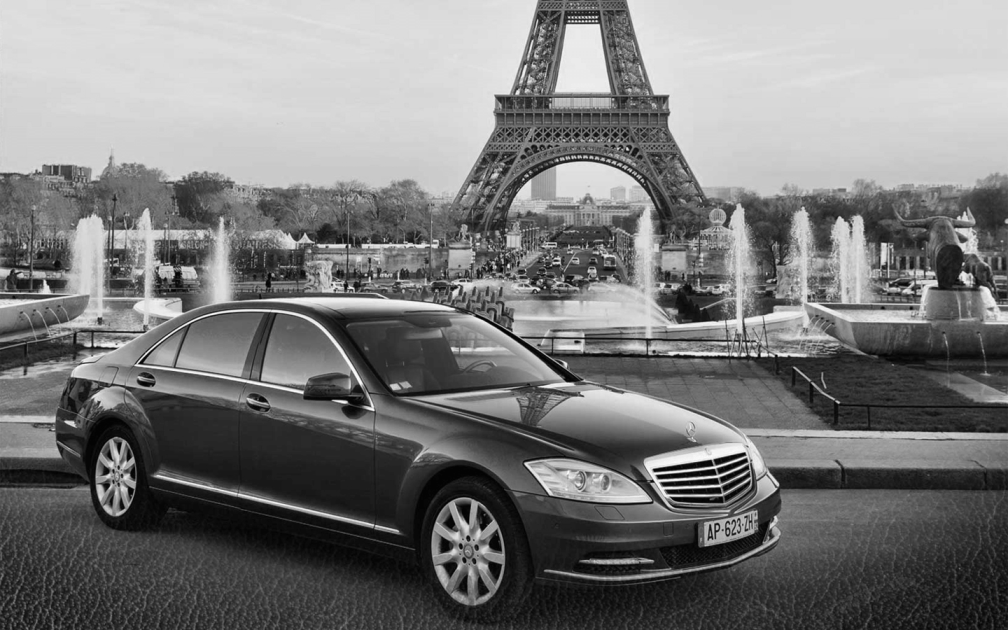 This method will save valuable time but money. This is not a cheap compared to public transport methods. But there are many additional advantages of using a taxi service. It will pick up you from the airport's gate and drop you at the Destination. And privet taxi services available anywhere, anytime. When you pre-book a taxi, it will be waiting for at the pick-up place. But any public transport service will never wait for your arrival. And you can decide the vehicle you want to transfer. You can choose a car, van, etc. Some taxi services supply many additional services to their passengers. However, the price range of each taxi service is not on the same level. It is around 50 – 100 euros to one passenger to transfer from CDG to Eiffel. And service gives by each service is not same. So, how you find the best and most comfortable taxi service?
Here's the answer. Our Paris privet Shuttle service will make your journey happy. Booking taxies are free with our Paris privet Shuttle service. No any prepayments and advance payments. We offer you the lowest rates among other taxi service competitors. There are no hidden costs in our service. We waiting for you at the place of pick–up for free till your delayed arrivals. It means, there are no waiting charges. Paris privet Shuttle service will care always about passengers' security. Besides, our service available 24/7. You can book, get a taxi and contact our Customer care for more information 24/7. We provide free booster seats and baby seats on passengers' requests. So, our Paris privet Shuttle service is a very friendly, comfortable and excellent service.
What is the best way to transfer?
It depends on your budget, your time and your choice. At last, good to say that, public transportation services will waste your time to walk, bus or train waitings and traffic issues by bus. but it is a cheap option. Privet taxi services will skip the line and they bring you a quality and comfortable service. But it is not a cheap way. The service provide by each taxi service is not same and you must choose the best. Our Paris privet Shuttle service is for your happy journey. We care always about you and your journey.